A transgender model, born in a poor Nepal village, will star in India's premier fashion show
A transgender Nepalese woman who fought for the chance to walk the runway has her sights set on inspiring others to embrace who they are.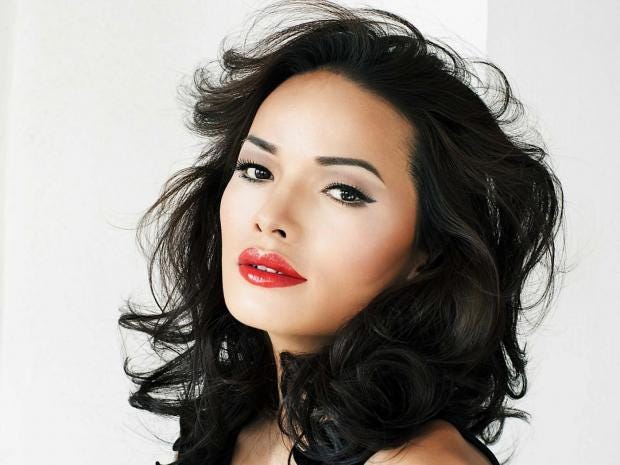 Anjali Lama was sitting in a Kathmandu apartment when the Nepali television show came on. "Sangharsha," it was titled. Struggle. The show depicted the lives of people who felt their identity did not match the gender assigned to them at birth.
"That day I understood," Lama said. "I am also that kind of person."
In the farming village where Lama grew up – in a poor family of nine in Nuwakot, Nepal, the notion of someone transitioning genders was inconceivable, she told The Washington Post. But for as long as she could remember, Lama wanted to be a girl. Born with the male name Navin Waiba, she spent all of her time with female friends, and felt closer to her mother and sisters than her father and brothers. Her teachers questioned her behaviour and her classmates mocked her, telling her she walked and talked like a girl. But as much as Lama tried to behave like a boy, she couldn't.
Decades later, the misunderstood schoolboy from the farming village has been transformed into an international supermodel, impressing crowds with her confident stature, high cheekbones and striking gaze. Next month, Lama, 32, will be the first transgender woman to walk the ramp in one of India's premier fashion events, Lakmé Fashion Week.
Lama's rise to stardom in Nepal and now, in India, parallels the progress made for transgender communities in both countries in the past several years. In 2006, Nepal ended a decade of conflict against Maoist rebels, who regularly harassed and beat transgender men and women, The Washington Post reported. After the insurgency, Nepal began acknowledging LGBT rights, ruling in 2007 that citizens could select their own gender identity. In 2015, Nepal began issuing passports with a third gender category – one of only a few countries to do so.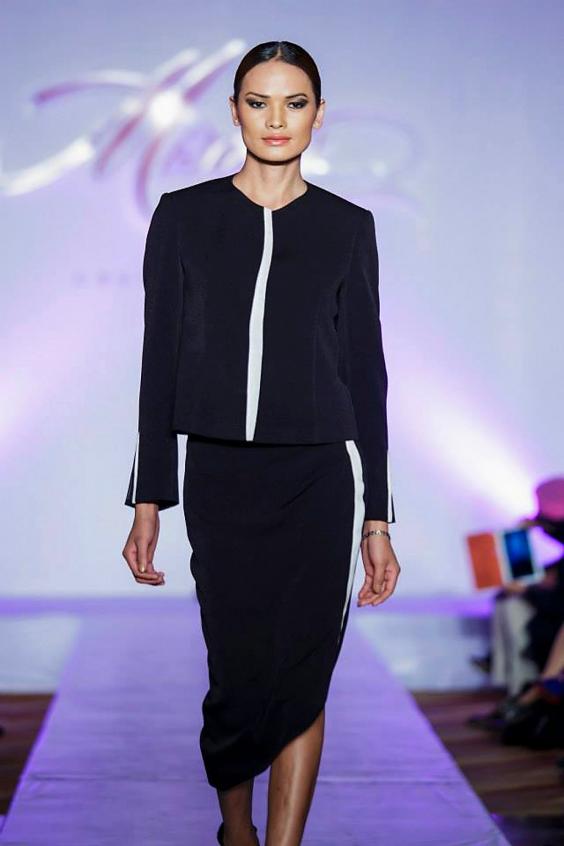 In India, transgender people – known as "hijras" – have made huge strides recently toward greater inclusion, culminating in a landmark decision in 2014 by India's Supreme Court that recognised a third gender that is neither male or female. Transgender people are eligible for quotas in jobs and educational institutions, and are even getting a boost from Bollywood films – a pop band of transgender women was featured on the soundtrack of a Hindi movie last year, Reuters reported.
Still, Lama said, gaining acceptance in the workforce – and in rural parts of her home country – remains a challenge for many members of the transgender community.
After high school, Lama left her village to live in the capital, Kathmandu. She worked in hotel after hotel, getting laid off quickly at each one because of her "identity," she said. Customers and staff would tease her, calling her names she didn't want to ever repeat. "Mentally, I was tortured," she said.
One night in Kathmandu, when Lama was about 19 years old, she saw a group of transgender women on the street wearing makeup and heading to a club.
She approached them, telling them she identified with them, and asked them for advice. They gave her the phone number for a community office for LGBT affairs. Two days later, she visited the organisation, and in 2006, she would begin working there as a member of staff.
Over the years, friends and colleagues would tell Lama that her tall, lean frame would be perfect for a modelling career. So in 2007 – the same year that Nepal's Supreme Court ruled in favour of gender self-identification – Lama participated in a beauty pageant, learning how to walk and carry herself as a model. Her career took off in 2009 when a national magazine in Nepal, Voice of Women, featured her in a photo shoot on Kathmandu's transgender community.
And yet, she struggled to be selected for gigs, no matter how well she trained and prepared for auditions. Her agent would tell her it was because she was transgender. Others made her believe it was because of her age – in Nepal, most women leave the modelling industry after the age of 25. She auditioned for Nepal's premier fashion week three different times, and was rejected.
"I thought, maybe I shouldn't do modelling," she said. But, she decided, "I should try."
So she set her sights outside of Nepal, hoping for better luck in India's fashion industry. She travelled alone to Mumbai, with no connections or help, and auditioned for the 2016 Lakmé Fashion Week. She was rejected. The following year, she gave it another chance, competing against more than 100 other women for five spots in the show. She was selected to model for several leading designers at the show, running from 1 to 5 February in Mumbai.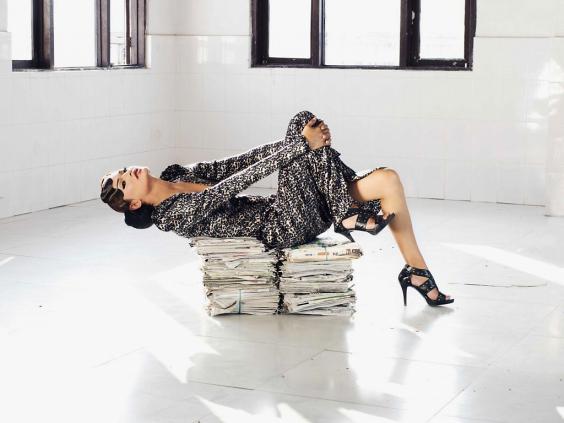 This season's model pool will also include a gender neutral model and a plus-size model, Jaspreet Chandok, fashion head at IMG Reliance, an organiser of the event, told Reuters. The event planners hope to "take these conversations forward, shining light on some these issues and bringing them to the national consciousness," Chandok said.
Most people in the village where Lama grew up still do not understand her new identity, she said, including her father. "He'll never see me as a daughter," she said. Her mother – one of the few relatives who supported Lama's transition – died in 2010.
Lama said she dreams of walking in other international fashion shows, and completing her sex-change operation. She underwent breast augmentation in 2010, but has yet to complete her transition. She also hopes her modelling career will empower members of the transgender community "to do whatever they want in life," she said.
"Because of me," she said, "maybe they can get some confidence to come out."
http://www.independent.co.uk/life-style/health-and-families/a-transgender-model-born-in-a-poor-nepali-village-will-star-in-india-s-premier-fashion-show-a7529121.html